Book Detail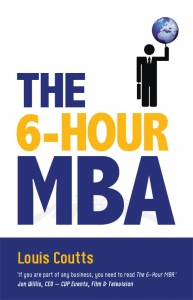 The 6-hour MBA
Price: $26.99
by Louis Coutts
A business book for every person.
The 6-hour MBA is for everyone in the work place. It demystifies management and challenges current assumptions.

In order for organizations to achieve their potential, they must put in place systems that enable their employees to reach their potential. The current assumption by many organizations is that employees are paid to do what they are told, this prevents the organization from availing itself to the full potential of the worker. The 6-hour MBA challenges this and introduces the concept of leadership.

In easy to understand language, it explains the fundamental and critical concepts of management so that they can be understood by all.
How to Order
Place an order by either email or post:
Send cheque or credit card details with expiry numbers to
Email: markzocchi@brolgapublishing.com.au
Or GPO Box 12544 A'Beckett Street Melbourne 8006