Book Detail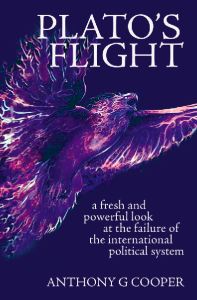 Plato's Flight
Price: $24.95
by Anthony G Cooper
Controversial look at the international political system.
Plato's Flight presents a fresh and powerful look at the failure of the international political system. It also warns of the approaching senility of western political society and lays down a stark challenge to its citizens to either liberate themselves from burgeoning bureaucratic states or slip further into helpless servitude.
Author Anthony G Cooper reminds readers of what they already know and fear; that current western lifestyles are unsustainable and we must change or perish. In particular, he proposes enhanced public participation in dynamic and exciting inter-active ballot and budgetary processes, and the wider use of referenda and economic instruments to achieve this critical objective.
How to Order
Place an order by either email or post:
Send cheque or credit card details with expiry numbers to
Email: markzocchi@brolgapublishing.com.au
Or GPO Box 12544 A'Beckett Street Melbourne 8006