Book Detail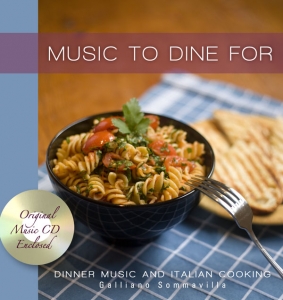 Music to Dine For
Price: $24.99
by Galliano Sommavilla
Dinner music and Italian cooking.
The perfect combination of music and food. Galliano Sommavilla, best-selling author of Playing with Food is back with more musical delights for your ears and your tastebuds!
Music to Dine For brings together some of the best Italian recipes: risotto, pasta, seafood and more, with music to suit cooking and dining.
Complete with beautiful colour photographs, the book also features a selection of low-fat recipes that reflect Galliano's healthy lifestyle.
Easy listening and entertaining, Galliano's soundtrack will not only improve your cooking but it will delight your dinner guests.
How to Order
Place an order by either email or post:
Send cheque or credit card details with expiry numbers to
Email: markzocchi@brolgapublishing.com.au
Or GPO Box 12544 A'Beckett Street Melbourne 8006